Viridian Gaming Supplies was founded in 2019 in Central New York (East Syracuse). We manufacture the condition rings seen on popular shows like Critical Role and High Rollers. As of Feb 2021, we have produced more than 400,000 Condition Rings for tables all around the world. While Condition Rings is how we got our start, the dice portion of our business has grown to become our main seller. We now sell hundreds of dice sets including: acrylic, resin, metal, gemstone, glass and wood dice and dice accessories with manufacturing partners all around the world.

Our company is committed to $15.00+/hr for all regular employees and contractors.
Our core philosophy centers around being honest, transparent and fair in our dealings. What this means: We label our products and suppliers, offer below-MSRP pricing whenever possible and we do our best to resolve customer issues in a fair manner.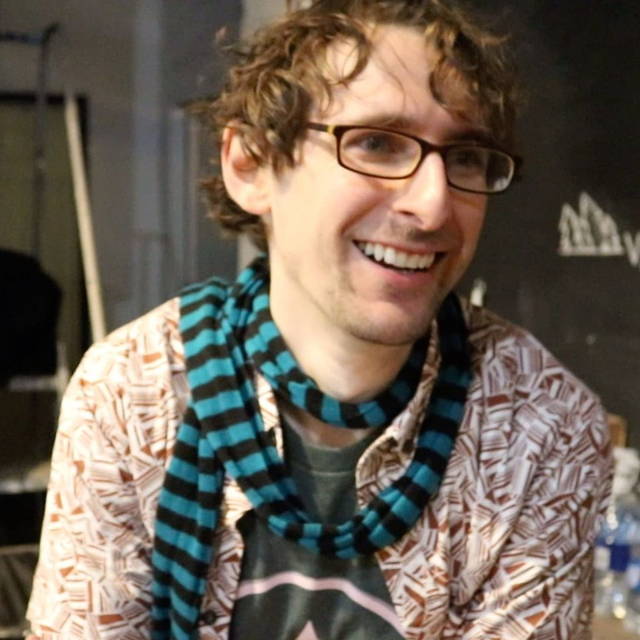 Mike Saltzman, owner of several friendly local video game stores in Syracuse, New York and hobbyist 3D printer saw Luke Crevier's condition rings on Critical Role and approached Luke about a licensing agreement. Luke agreed to license his designs and in early 2019 Viridian was founded in Central New York. Our first condition ring sets were up on Etsy a couple weeks later and quickly began flying off the on-line shelves. One Mike and one 3D printer became ~5 employees and ~30 printers.

The sale of rings slowed over time-- but Mike had a plan for a new operation centered around dice... (that's this, that's what we're doing now!)

A Reputation We're Proud Of
With over 60,000 sales on Etsy, and thousands of 5 Star reviews, we pride ourselves on the reputation we've built. Here's what people have said about us and our condition rings/us:

Great quality product (out of all Christmas presents this for the top score this year). Also very efficient communication with the seller, quick and forthcoming, highly recommend.

As always, Viridian delivers. When I busted these creature tracking rings out at our last game night, everyone was impressed, and my DM was so appreciative. Well done guys!

Excellent product. My brother is a semi professional dungeon master and he says his players are going to love these. Best reception I have received for a Christmas present in a long time.

[The Condition Rings] look really high quality and can't wait to use them. Unfortunately two broke during shipment but when I informed Viridian of this they immediately got back to me and sent replacements. S+
When Do We Ship:
Typically your order will be shipped within 1-3 days.

Domestic Shipping Methods:
USPS First Class Mail
(FCM) (1-5 days) when under 1lbs
USPS Priority Mail
(1-3 Days) when over 1lbs
International Shipping Methods:
GlobalPost Economy
(7-30 days)
US Free Shipping:
There's a free shipping option for US orders ($35+) which uses the services above.
Undeliverable Packages:
We will communicate with you and (typically) reship at our expense for US Orders.
Shipment Packaging: Most orders are shipped in waterproof bubble-mailers. We do not typically include packing slips or receipts.
Dice Set Packaging: Most Dice come in simple ziplock baggies. Some brands/dice come in plastic cubes, metal tins or felt/foam boxes as a free add-on. We try to note any packaging beyond ziplock bags within the description.
Gift Notes: We add simple gift notes to packages by request in the order special instructions.

We offer a
30-Day for any reason exchange/return policy
. Not happy? Send it back, get something else, or get your money back.*
Returns:
Please
contact us
to start the return process.
Items must be shipped back in the same condition they were received and with the same or similar packaging. We will cover return shipping by request when there is an error with the order caused by Viridian.
*We reserve the right to refuse returns in instances we deem to be unreasonable.
What we collect: Names, Addresses, Emails, Order Information, browsing behavior on our website.

Who we share with: Shopify, Shipstation, Facebook (via Facebook Pixel/Conversions API), Nextroll and Vetted 3rd Party Shopify App-Makers*

*We only share information with vetted shopify-app-makers for the express purpose of completing your order, offering services (such as wishlists) or troubleshooting issues relating to your order.

We do not sell your information and no financial information is ever collected by Viridian directly.

Issue with an order?If ordered through Etsy, please message us there. Otherwise, email: samantha@viridiangaming.com. It usually takes us about 24 hours to get back to you.
If you run a Youtube, Twitch or other social media channel with a following, and you are interested in a partnership, let us know! steph@viridiangaming.com.

Looking to partner with us on a project? Email: mike@viridiangaming.com.
Currently we do not offer wholesale accounts, sorry. For dice, we recommend reaching out to Chessex for retail-ready a-la-carte products.
Occasional product updates and happenings at Viridian
Regular dice giveaways, updates and D&D content.
Dice glamour & occasional giveaways